Celebrating Black History: Rose Nicaud
Rose Nicaud, born enslaved, understood the importance of strength and perseverance. Rose was one of the first women and woman of color vendors in the city of New Orleans who sold French coffee, commonly known as café au lait, to patrons along the river near the St. Louis Cathedral. She overcame obstacles all while possessing an air of grace and excellence when exhibiting her strength.
After several years of success, Rose was able to purchase her freedom as well as the freedom of her husband and subsequently a storefront in the world-renowned French Market. Her coffee business became a staple for locals who frequented the French Market. French Market Coffee is still a thriving business and a testament to the incredible legacy left by a remarkable woman. She is a quintessential example of how resourcefulness combined with an innate strength to overcome any obstacle is a perfect recipe to long lasting success.
For many black women, the art of overcoming is engrained in their DNA and is the only viable option. Nicaud became a source of inspiration for many other local women to undergo entrepreneurship with businesses of their own.
The NORBCC continues to support the entrepreneurial spirit of black businesses and entrepreneurs in the 10-parish region through connecting them with valuable resources and key relationships that grow and sustain the foundation of the local and regional business community.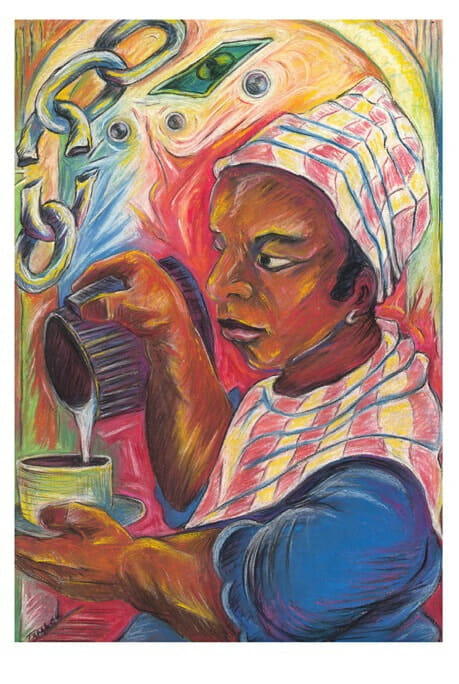 Rose Nicaud: Free Woman of Color
Contemporary Pastel Portrait by José Torres-Tama